Thanks to the holidays, I took some time to play some homebrew games. And high on the list was Witch n' Wiz by Matt Hughson. I was waiting for my Limited Run collector's edition to come in. And it came. And I played. And it was a blast!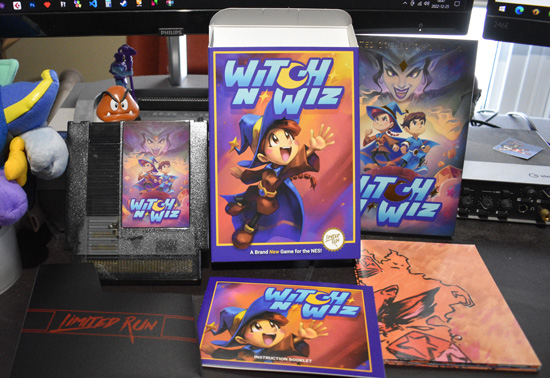 I didn't know anything about it, except that it was a puzzle game. I was pleasantly surprised, delighted by the quality of the game. Matt Hughson sure knows how to surround himself with talented people who can materialize his vision.
The Witch and the Wiz
The game starts with a cute little story, then an introductory level, then the puzzles start. A lot of puzzles! The gameplay is really simple. You push blocks, you climb ladders and you defeat enemies by running into them. The particularity is that each chapter has a different mechanic. For example, the Pac-Man effect, where you leave on one side of the screen and reappear on the other one. Another example is the inversion of gravity. That's really a nice approach, as it makes you want to go on and discover the next challenge. On chapter 5, the entire level flips upside down when you press A, I felt my brain was about to flip upside down too!
The puzzles themselves are very well designed and carefully crafted. Some are easy to solve, others are mind-bogglingly hard. They are not necessarily in order of difficulty. Of course the first puzzle of each chapter is like a tutorial to teach it's particular mechanic, but I was surprised to easily solve some at a later stage. That's not a bad thing, on the contrary, it's a welcomed encouragement to keep going.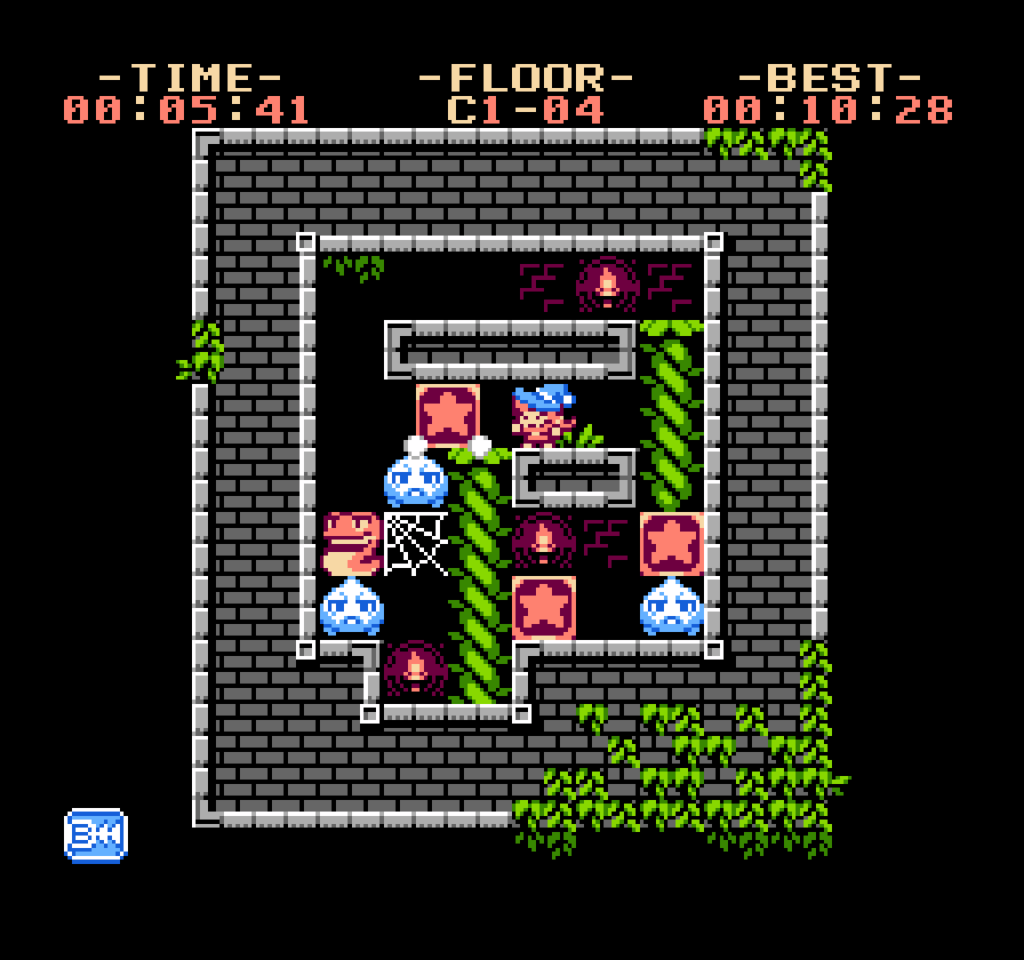 The pixel art is beautiful and colorful. There's even a high contrast mode where all superfluous graphics are removed for accessibility reasons. You can also turn off the screen-shaking effect.
There is not much to complain about Witch n' Wiz! It is on par with the best NES puzzle games from the official library. The only annoying thing I found is that the screen flashes when you press B to undo a move. If you want to quickly undo several moves, the screen is flashing like crazy! Maybe this is due to some technical limitation, I don't know. But it's a minor thing.
The final boss battle is a timed challenge (this is not a spoiler, it is written in the manual!) It feels epic, and it is a satisfactory conclusion to this great game.
Conclusion
I like the fact that the game is relatively short. You can even see what percentage you actually completed. The music is excellent and catchy. It is a game I will definitively revisit from time to time. I highly recommend it.
My Score: 9 pointed hats out of 10
Where to buy: https://mhughson.itch.io/witch-n-wiz