Rollie is a typical 8-bit platformer with a fun bouncy ball mechanic. It was designed to fit the early NES cartridge limit of 40 kilo bytes, so it feels like an early NES title, with all its pros and cons. The game concept is great in theory, but is lacking a bit in execution, probably due to those limitations.
Of course, the fun part is the bouncing ball mechanic. It's a bit hard to master, but it feels nice and satisfying. When you press B while in ball form, you become invincible for a few seconds. But be careful because if the invincibility ends while you touch an enemy, you'll lose health. I got frustrated at times because of this.
There is a nice variety of power-ups. Among others, one lets you walk through the air, one lets you jump very high and one make you invincible for a few seconds. I love the one that shakes the screen and kill all enemies when you bounce on the ground, it makes you feel powerful!
I like that there is a checkpoint in the middle of each level, since the levels are big and challenging. There's also a password continue option, which is nice. That's a thing I hated while playing Eyra the Crow Maiden.
There is a 2 player mode. When you press the Select button, you can alternate between player 1 and 2. That way you can play with your kid, or friend, and when a particular obstacle was too difficult, you just press Select and take control of either Rollie or Lorrie. That's a great feature.
The physical edition has a beautifully illustrated and detailed instruction manual that was made with care.
A constructive criticism
I said earlier that the idea was great, but lacking in execution. I know how hard it is to make games, especially retro-games. Rollie was developed from the ground up by Chris Lincoln and I think he made a great job. So take the following criticism as a constructive one!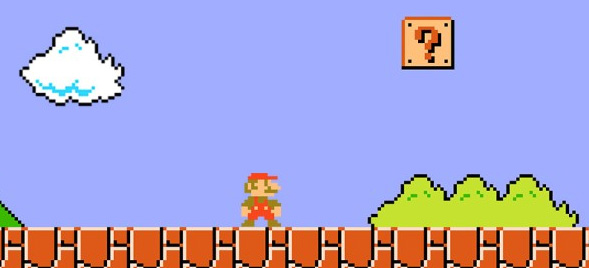 Since early NES cartridges were limited to 40kb, the programmers had to re-use the assets creatively. Remember in Super Mario Bros, how they re-used the same tiles for the clouds and the bushes? Despite those limits, they still managed to create bright and colorful levels that felt very different from one another.
In Rollie, almost all the stages look, feel and sound the same. One is white, one is gray, one is ice-blue, but they all share those basic rock tiles. The memory limit is not an excuse, SMB had the same!

A greater diversity of level environments would have been great. After all, the land of Rollie is called Paradise Gorge. I would have loved to explore more parts of it. The game creator tried to come up with gameplay variations instead. For example, in the ice levels, the controls feel like the character is walking on ice. There's a level like in Ninja Gaiden 2 where the wind pushes you forward or backward as it changes direction. Those are nice addition.
The boss fights are the easiest part of the game. You generally simply have to bounce on them until they die. And they are simply re-used sprites of normal enemies you encounter in levels. There's not even a different music to spice that battle up. It would have been nice to have a least a big badass vilain as the last boss. That's certainly a way the game could have been improved.
Another annoying thing is the classic "monster-right-above-the-ladder" cheap trap where you can't avoid losing health. Hey fellow game devs, don't do that! Also, when you get the invincibility power-up, you'll still lose health by touching spikes. Don't do that either!
Conclusion
Although it has its flaws, Rollie is a charming classic retro platformer. It's a good challenge and the ball mechanic makes it fun to bounce across levels. The alternating 2 player mode makes it family-friendly. Certainly a must for old retro-gaming lovers like me!
My score: 7 sweet clovers out of 10
Where to buy: https://6502collective.com/store/p_1239924/rollie